Advanced Editing and Writing To Go
No time to waste. You need a meticulous editor/writer who easily adapts to complex subjects and brand voice, with deep knowledge of communications and/or marketing tactics. You need it done soon – with clarity and quality that reflects well on you. A memorable style wouldn't hurt. What's on deck today?
How I Can Help
On-call editing superhero for editorial excellence
Senior editing/writing for timely, polished projects
Fast onboarding with little oversight and few drafts
Ongoing resource to increase team's experience
Powerful content creation for new initiatives and launches
Full copy audits to strengthen your brand
Language coaching to round out on-staff expertise
What I Can Help With
Annual reports
White papers/e-books
Blogs and social posts
Speeches
Product documentation
Business books
Alumni publications
Conference proceedings
Working papers/reports
User manuals
Proposals and plans
Professional meeting notes
Executive correspondence
Constituent/client letters




You Need Quality
Writing Fast
When you're short on time or expertise, go straight to a senior freelance communications and marketing writer with proven skill. You'll get quicker, cleaner copy more likely to hit the mark – with little handholding and impeccable confidentiality.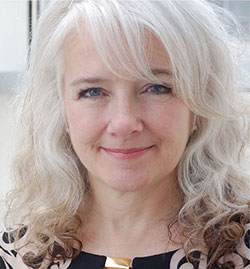 Sign up for news, articles & offers, and we'll send you
a free article: 6 Ways Annual Reports Go Wrong
(Unsubscribe from email lists any time
using the link in any email footer.)
What's It Like to Work with a Freelance Writer?
Each project is a little different, but many clients say similar things about their experience as a Foster Writing customer. Here are just a few of the many projects and clients Kindra has worked with. This gives you an glimpse into the benefits of working with an independent professional writer/editor.
ANNUAL REPORT / FIELD REPORT EDITING
Securing Water for Food Grand Challenge
ANNUAL MEETING SPEECHES
Nebraska Book Company
ANNUAL REPORT & EDITING / CONFERENCE PROCEEDINGS
Daugherty Water for Food Global Institute
Kindra was a tremendous help in developing our annual reports. She interviewed faculty, took in a vast amount of material from a variety of sources, and organized the content in a logical and concise manner. Her writing is superb, turning complex research projects into impressive achievements that our board, university leaders and faculty are proud to share.
I highly recommend Kindra's work. She demonstrates strong creativity and writing skills and exceptional planning and organization skills. No challenge is too large for Kindra. I found her to be a quick study and always a delight to work with. Personal experience has shown me that Kindra will always provide professional, quality product and service.
Kindra worked to get my message across in a most concise and effective way. She was resourceful, doing as much research as needed, yet never getting caught up in endless lists of details. She is bright and witty, and these traits came out in her writing. I would not hesitate to recommend her.
Kindra has been a valuable asset when we needed a senior writer to step into important projects during leaves of absence and rush times. She is extremely adaptable and has a talent for absorbing information quickly and accurately. Her professionalism is top-notch. It has been a pleasure working with her, and we appreciate her contributions to our success.
Foster Writing won The Kaizen Company's competitive international editorial support RFPs. Kindra's comprehensive, timely, and accurate editing helped us to create high-profile products that meet the needs and expectations of key stakeholders. She quickly grasped the complexities of the inputs and material and successfully guided us down the path to editorial excellence.
Kindra is a highly-professional, advanced writer and editor who always does an amazing job. There is little hand holding — you can give her a job to do with no need to oversee her. The quality of her work can be seen in super attention to detail. All of her work comes out on point. As a CEO, I appreciate that. It saves me time and makes us better.
Hire me for words that reflect well on you…
I'm standing by to show you how easy it is to work with a savvy senior writer highly adaptable to your organization's voice and corporate objectives. My goal is to provide writing and editing of the highest quality – with a level of mastery you would produce yourself if you had time…