Produce a Professional Annual Report You Can Brag About
Marketing professionals have been fired for making annual report mistakes — and promoted for turning them into exceptional corporate testimonials. Will your next annual report be the success you want it to be?
Add one small step to your process to help ensure the success of your annual report.
Professional annual report editing helps you:
Identify and correct damaging inconsistencies
Improve clarity of ideas, language and message
Add creativity, energy and persuasion
Ensure correctness of grammar, spelling and punctuation
Maintain integrity of your production schedule
Avoid pulling staff from other important yearend projects
Impress stakeholders, clients and superiors to build credibility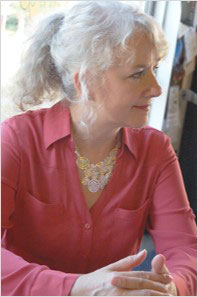 Why hire Kindra Foster to edit your annual report?
Kindra has provided annual report editing, writing and research for many organizations, including the Fortune 500 Mutual of Omaha Companies as a senior writer; Nelnet, one of the nation's largest student loan servicers; and an international manufacturing firm as communications manager. She also crafted reports, leadership messages and content for nonprofits and state agencies, plus state-of-the-state messages for Nebraska's governor.
Experience with objectives and nuances of annual report messaging
Extensive business writing/editing background, including mastery of language and knowledge of business, marketing and nonprofit strategies
Ability to align messaging with overall organizational goals
Reputation for quick and easy collaboration with clients, executives and customers
Corporate security and backup plan includes commercial-grade file encryption managed by a trusted commercial IT provider
"I was extremely pleased with our annual report experience. You did a wonderful job marking up edits and asking questions for anything you were unsure about. You returned the project to me ahead of the deadline, with a great attitude about the entire process! This was a very quick turn and we could not have asked for better results."
–Nelnet Account Executive 
Earn bragging rights for your next annual report.
Add Kindra to your team!
Mistakes commonly found in annual reports
You might be wondering why you should hire an outside editor to perform annual report editing services. Wouldn't someone from your own marketing department or communications department know more about your company and be able to do a thorough job of catching mistakes?
The answer is yes, your staff also must edit the annual report! An outside annual report editor adds to what you already can do. The annual report production process is intense, and writers often find they get too close to it to identify every potential issue. A fresh, objective eye from a senior editor with lots of annual report experience helps ensure no one is embarrassed by spelling errors, repeats, inconsistencies — or just plain ineffective language.
In fact, one of the most problematic mistakes made in annual reports is not taking advantage of this highly visible opportunity to connect deeply with your primary stakeholders.
Whether you simply need proofreading and language editing, assistance clarifying ideas, or building more power into your message, Kindra Foster can become an instant member of your team, with quick and easy professional annual report editing services.